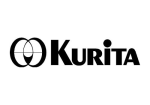 Kurita Announces the Strengthening of its Business in the Energy Field by Making Use of the Clathrate Compound Technology it has Cultivated in Water Treatment
– Successfully Developing New Materials and Entering the Lithium Ion Battery Field
Date: Sep 4, 2014
Source: Kurita Water Industries Ltd.
Kurita Water Industries Ltd. (Head Office: Nakano-ku, Tokyo; President: Toshiyuki Nakai) is pleased to announce its successful development of new materials to improve the safety of lithium ion batteries by making use of the clathrate compound technology* of chemicals that it has cultivated in water treatment. They have now been commercialized as highly functional components for batteries (product name: ABSORBENT KC-504P.) We have won orders for mass production from a major overseas battery manufacturer, and have begun to supply it. Using the new materials as the base, we will strengthen the development of our business in the energy field.
As the use of electric vehicles and storage battery devices becomes widespread, lithium ion batteries are required to offer high output and high capacity. Lithium ion batteries mainly consist of electrodes (positive and negative poles), the electrolyte, and the separator. Lithium ions move between the positive pole and the negative pole via the electrolyte to charge and discharge. Carbon dioxide is generated from the electrolyte at the time of charging and discharging. If there is an excessive increase in the internal pressure of the batteries, it will result in heat generation and the blowout of the batteries. It also poses the risk of ignition of the electrolytes and batteries due to the response of heat and oxygen, and has a negative impact on battery performance, including the charging capacity and charging output. An increase in the internal pressure of batteries is therefore the key issue for those of our customers that are battery manufacturers, and there has been demand for technology that offers improved safety.
For the newly developed ABSORBENT KC-504P, Kurita's clathrate compound technology, which has been applied in various fields including water treatment chemicals for over 20 years, was utilized and commercialized for lithium ion batteries. It is a new material that improves battery safety. In particular, it offers outstanding performance in the absorption of carbon dioxide (with absorption capabilities three or more times greater than general gas absorption materials). It instantly incorporates and absorbs carbon dioxide that is generated, and prevents an increase in the internal pressure of batteries caused by gas generation. In addition, ABSORBENT KC-504P includes a certain amount of water, so it prevents an increase in battery temperature.
It helps reduce the risks of heat generation, expansion and blowout of batteries, and ignition caused by the electrolytes, by controlling the increase in the internal pressure and temperature of batteries. It is also effective for controlling the degradation of battery performance. Customers previously needed to have a process for eliminating the carbon dioxide generated during the initial charge at the battery manufacturing stage, before shipping. With the application of ABSORBENT KC-504P, this process is no longer required, and therefore customers can achieve a reduction in manufacturing time and cost.
Lithium ion batteries are widely used for a variety of applications, from small batteries for mobile equipment to large batteries for vehicles, and they are expected to become even more widespread in future. ABSORBENT KC-504P's outstanding performance has been recognized by a major overseas battery manufacturer, leading to its decision to introduce the new product and place orders for mass production. We will strive to expand our business in the lithium ion battery market by strengthening the mass production system, and supplying it widely to domestic and overseas battery manufacturers in the future.
*Clathrate Compound Technology
Clathrate compound technology is a technique used to integrate certain "guest" molecules into a group of regular or porous "host" molecules at a certain composition ratio, thus creating a clathrate compound with a specific crystalline structure. Certain combinations of host molecules enable the stabilization of dangerous materials and help sustain the effects of substances for a long time. The substance with a lattice crystalline structure incorporates other substances into the gap of the lattice crystalline structure and holds it to stabilize materials that are unstable at various levels of temperature, humidity, pressure, oxygen, and light. It also facilitates the dissolution of substances that are low in solubility.