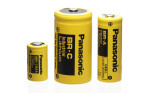 Off For a 6-Year Mission. Panasonic Batteries on Board Hayabusa2
Date: Mar 12, 2015
Source: Panasonic Corporation
Osaka, Japan – Panasonic's lithium primary batteries have been mounted in the asteroid explorer "Hayabusa2"* launched on December 3, 2014. Three models of graphite fluoride (BR series**) cylindrical-type lithium primary batteries (BR-A, BR-1/2AA, and BR-C) with an extensive shelf life have been mounted this time. The same type of batteries had also previously been mounted in "Hayabusa," which returned to Earth in 2010.
Continue reading »