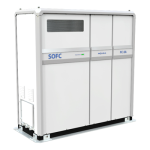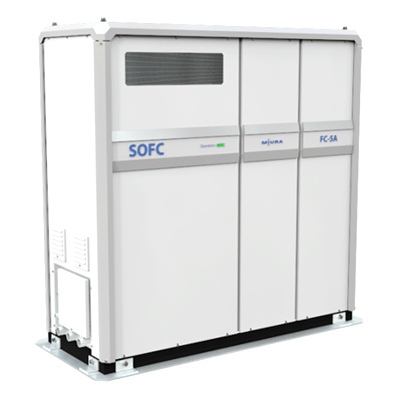 MIURA Co., Ltd. Develops a 4.2 kW Solid Oxide Fuel Cell Cogeneration System for Commercial Use, with Overall Energy Efficiency of 90%
Date: Aug 7, 2017
Source: NEDO
Commercial sales to begin in October; will help to fulfill market release goal of METI's Strategic Roadmap
Based on the results of a NEDO project, MIURA CO., LTD. has developed a "4.2 kW Solid Oxide Fuel Cell Cogeneration System for Commercial Use," which achieved 48% electrical efficiency and 90% overall energy efficiency. The system will go on sale in October 2017.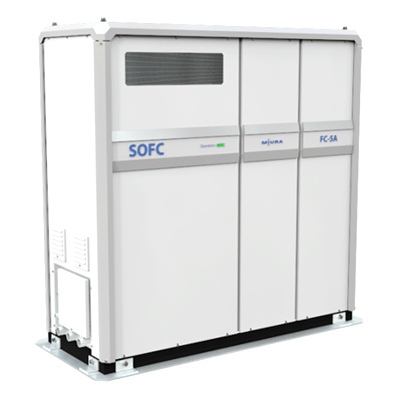 Figure: The 4.2 kW Solid Oxide Fuel Cell (SOFC) Unit for Commercial Use
As a result, the goal of a "market release of fuel cells for commercial and industrial use in 2017," as listed in "The Strategic Roadmap for Hydrogen and Fuel Cells" released by the Ministry of Economy, Trade and Industry (METI) has been achieved.