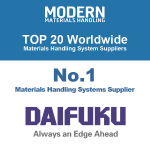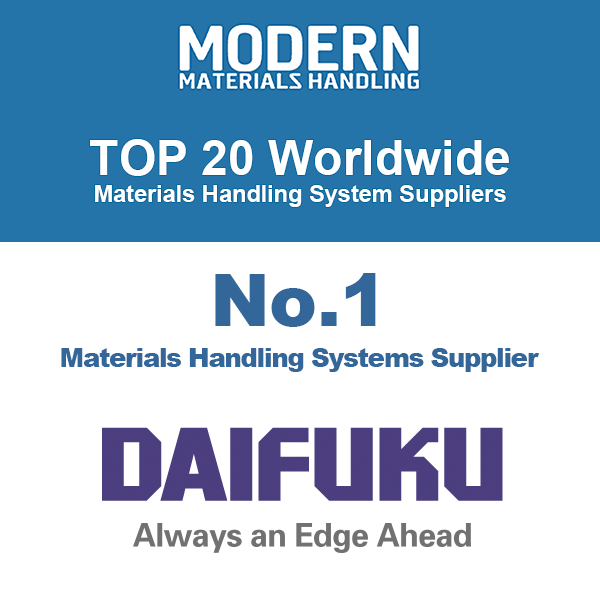 Daifuku North America Recognized as Number One Materials Handling Systems Supplier
Date: May 31, 2018
Source: Daifuku North America Holding Company
NOVI, Mich. – Daifuku North America Holding Company – the leading provider of material handling solutions – has, together with its parent company and affiliated entities, been recognized as the Number One Worldwide Systems Supplier in Modern Materials Handling's annual "Top 20 Systems Suppliers" list.
"We are honored and gratefully acknowledge our dedicated employees who continually strive to provide the innovative products and level of service that keep us at the top of the material handling industry year after year," said Aki Nishimura, President of Daifuku North America Holding Company.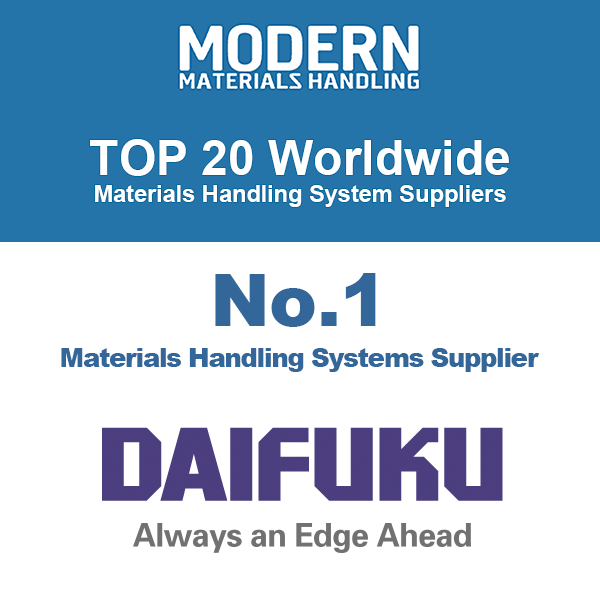 According to Stuart Oliphant in Daifuku's corporate communications department in Japan, business was good across the globe. He says growth in revenue is partially linked to an increase in orders for materials handling systems from the flat panel display and semiconductor sectors in East Asia.
"There is also the continuing global trend of capital investment toward e-commerce, and newer and larger distribution facilities," Oliphant says. "The growth is also underpinned by an extensive order backlog. With continued capital investment across the Daifuku Group and increased production through cooperation among its productions sites worldwide, Daifuku has been striving to meet rapidly increased demand."
Modern Materials Handling Magazine Top 20 worldwide materials handling systems suppliers list is based on worldwide revenue. Daifuku has been recognized as the number one systems supplier for the past four years in a row.