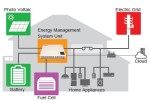 Murata Joins Singapore's EcoCampus Initiative
Date: Nov 26, 2014
Source: Murata Manufacturing Co., Ltd.
Murata Manufacturing Co., Ltd. and the Nanyang Technological University (NTU Singapore) signed a Research Collaboration Agreement on 14 November 2014. This marks Murata's entry into the EcoCampus research program, led by the Energy Research Institute at NTU (ERI@N). The NTU Singapore's EcoCampus initiative is a novel campus-wide sustainability framework with demonstration sites to achieve 35% reduction in energy, water, and waste intensity by 2020, transforming the university campus into one of the most environmentally friendly university campuses in the world.
This research collaboration enables Murata to test, demonstrate, and further develop the company's Smart Energy Management System installed in various areas of the campus buildings. The project is expected to span over two years.
Mr Leow Thiam Seng, Director of JTC Corporation's Aerospace, Marine and CleanTech Cluster, said, "JTC is pleased to support ERI@N and Murata in their latest research collaboration at CleanTech Park, which provides a unique 'living laboratory' environment for the development of building and estate-level cleantech solutions. We look forward to having more businesses and research institutes demonstrate, generate and test-bed new sustainable urban solutions at this epicentre of cleantech research and innovation."
Configuration and Benefits of Murata's Smart Energy Management System
Murata's Smart Energy Management System, installed since 2013 in the Smart Cell project in Yokohama, Japan, integrates DC renewables (like solar PV and fuel cell), storage battery and grid power into one system, and intelligently manages the distribution of energy in various circumstances (refer to Fig. 1). The system is able to operate autonomously by deciding how to distribute grid power and electricity from solar PV or storage batteries to household appliances, and control energy allocation through bidirectional DC-AC inverters and bidirectional DC-DC converters.
The Smart Energy Management System offers multiple benefits including
improved grid stability for the integration of intermittent renewable energy,
increased self-sufficiency by better integration of usage of fuel cell and renewable energy, and
innovative demand response model.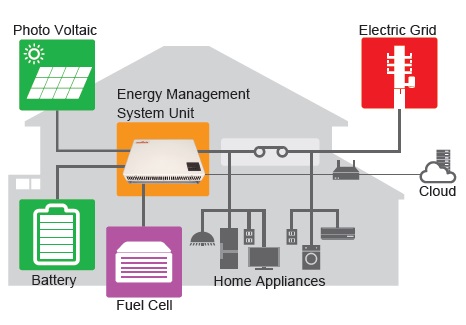 Figure1: Concept of Murata's Smart Energy Management System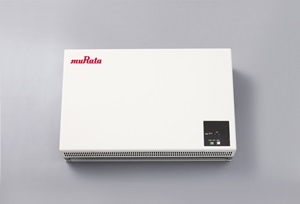 Figure2: Energy Management System Unit
Smart Energy Management System Specifications
Photovoltaic cells, storage batteries, grid power, and other potential power source, are integrated as a system to enable bidirectional energy control, exchange, and monitoring.
Electrical specifications
Rated output: 3 kW (grid-tie and autonomous operation)
2-channel input (2 channels for PV, or 1 channel for PV and 1 channel for fuel cells or other DC input in the future)
Storage batteries: 2 kWh
Functions
Grid power support by peak cut and peak shift, including autonomous operation during a power outage
Intelligent energy system that can respond flexibly to all circumstances (in consideration of future systems too)
Makes electricity consumption and photovoltaic cell output visible and uses cloud data (weather forecasts, etc.)
About the EcoCampus initiative
The EcoCampus initiative, in partnership with Singapore's Economic Development Board (EDB) and JTC Corporation, aims to be the leading example for high Impact energy efficiency and sustainability for urban developments in Singapore. With an overarching vision to be the greenest campus in the world, the goal is to develop a framework to achieve 35% reduction in energy, carbon, water and waste intensity. Apart from achieving the ambitious goal, it will provide a platform for research, education and demonstration with an emphasis on industry participation. The EcoCampus Initiative encompasses a substantially large region in the west of Singapore with existing facilities at NTU's Yunnan Garden Campus and JTC's CleanTech Park as well as new developments in the neighborhood. The effort will encompass the following domains of sustainability: Information Management and Analytics, Green Buildings, Renewable Energy, Transportation, Water & Waste Reduction, and User Behaviour for Energy Conservation. It will focus on research and development of technologies that will be demonstrated on the campus and commercialised in near future.
For more information, visit www.ecocampus.sg
About Nanyang Technological University
A research-intensive public university, Nanyang Technological University (NTU) has 33,500 undergraduate and postgraduate students in the colleges of Engineering, Business, Science, Humanities, Arts, & Social Sciences, and its Interdisciplinary Graduate School. It has a new medical school, the Lee Kong Chian School of Medicine, set up jointly with Imperial College London.
NTU is also home to world-class autonomous institutes – the National Institute of Education, S Rajaratnam School of International Studies, Earth Observatory of Singapore, and Singapore Centre on Environmental Life Sciences Engineering – and various leading research centres such as the Nanyang Environment & Water Research Institute (NEWRI), Energy Research Institute @ NTU (ERI@N) and the Institute on Asian Consumer Insight (ACI).
A fast-growing university with an international outlook, NTU is putting its global stamp on Five Peaks of Excellence: Sustainable Earth, Future Healthcare, New Media, New Silk Road, and Innovation Asia. Besides the main Yunnan Garden campus, NTU also has a satellite campus in Singapore's science and tech hub, one-north, and a third campus in Novena, Singapore's medical district. For more information, visit www.ntu.edu.sg