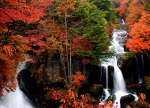 Autumn Foliage In Japan: Nikko Is The Place … Especially For Anime Fans!
Come View Spectacular Ambers and Ochres throughout Nikko, including Irohazaka Winding Road, Setting of the Popular Road Racing Manga/Anime Series "Initial D." And, check-out the new Nikko Pass and Cycle Sharing Program!
Date: Sep 5, 2018
Source: Tobu Railway Group
NIKKO, Japan & NEW YORK – Sept. 5, 2018 – Nikko, in the outer reaches of Metropolitan Tokyo, about two hours north along the Tobu Railway Line, is a historic city famous for its UNESCO World Heritage Sites (Shrines and Temples of Nikko). These sites are particularly scenic in the autumn when the maples and oaks turn crimson and gold.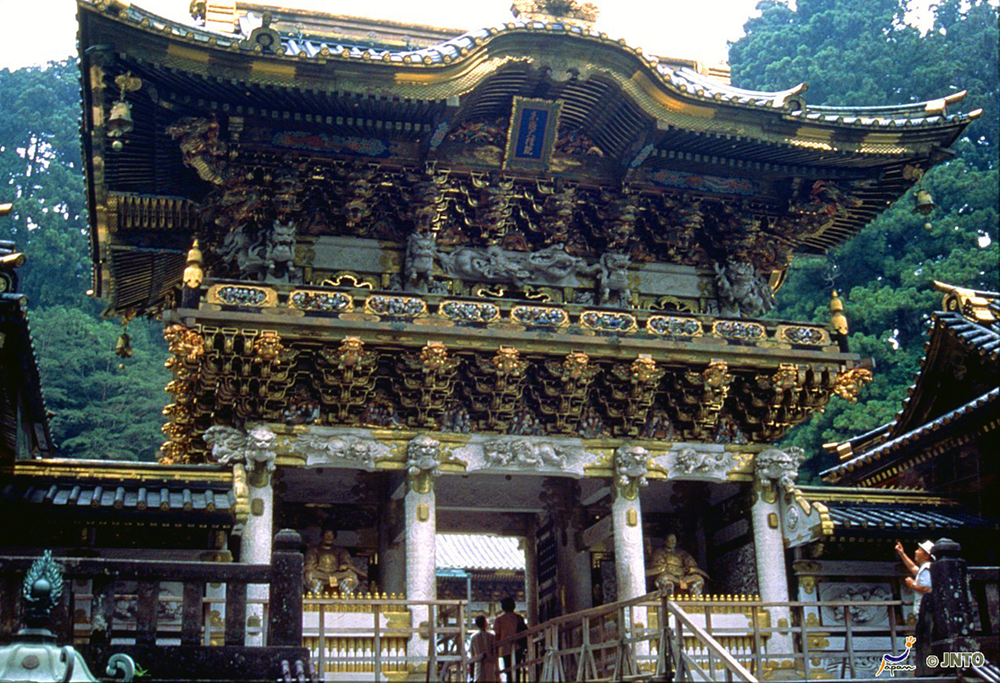 Nikko Toshogu Shrine
However, the brilliant colors and natural attractions of Nikko expand beyond the historic locales, and today, the area especially beckons anime fans, who come to see and experience the notoriously windy and winding Irohazaka Winding Road, featured in the popular anime and manga sport racing series
Initial D
. There is both a downhill road (built in 1954) and an uphill road (built in 1965).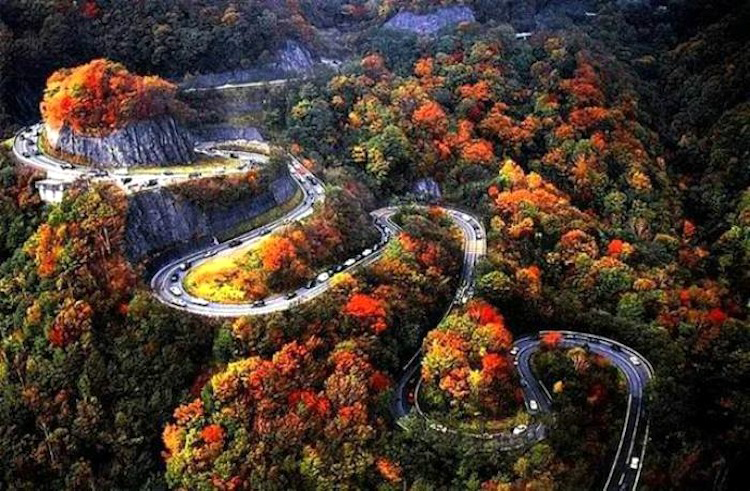 Irohazaka Winding Road
The downhill route includes two pitstops with respective waterfall viewing platforms, including the glorious, 100 meter-tall Kegon Falls, one of the three most famous cascades in all of Japan. The uphill route reaches as far as the Akechidaira Plateau, the launch point for the three-minuteaerial tramway ride (2 hours hike by foot) that soars to the Akechidaira Ropeway Observation Deck, said to be the most popular seasonal viewing spot in Nikko.The panorama offers the most breathtaking views of Kegon Falls as well as Lake Chuzenji, Japan's highest elevation lake and the 2,486 meter-high, sacred Mt. Nantai.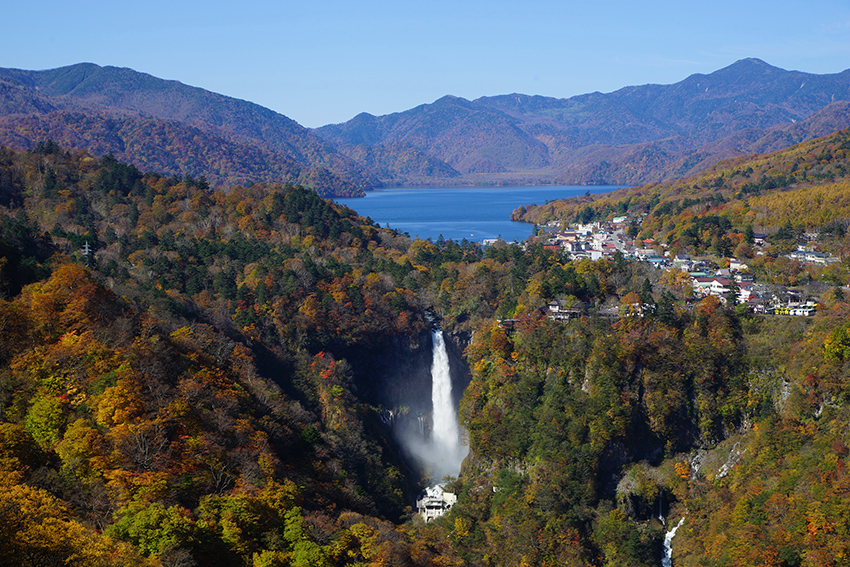 Kegon Falls from the top of the Akechidaira Ropeway in Oku-Nikko
With a starting altitude of about 1400 meters, the fall foliage arrives in Nikko earlier than in other places in Japan.
1. Lake Yunoko – Off the Beaten Track – Peak Season: Early to Mid-October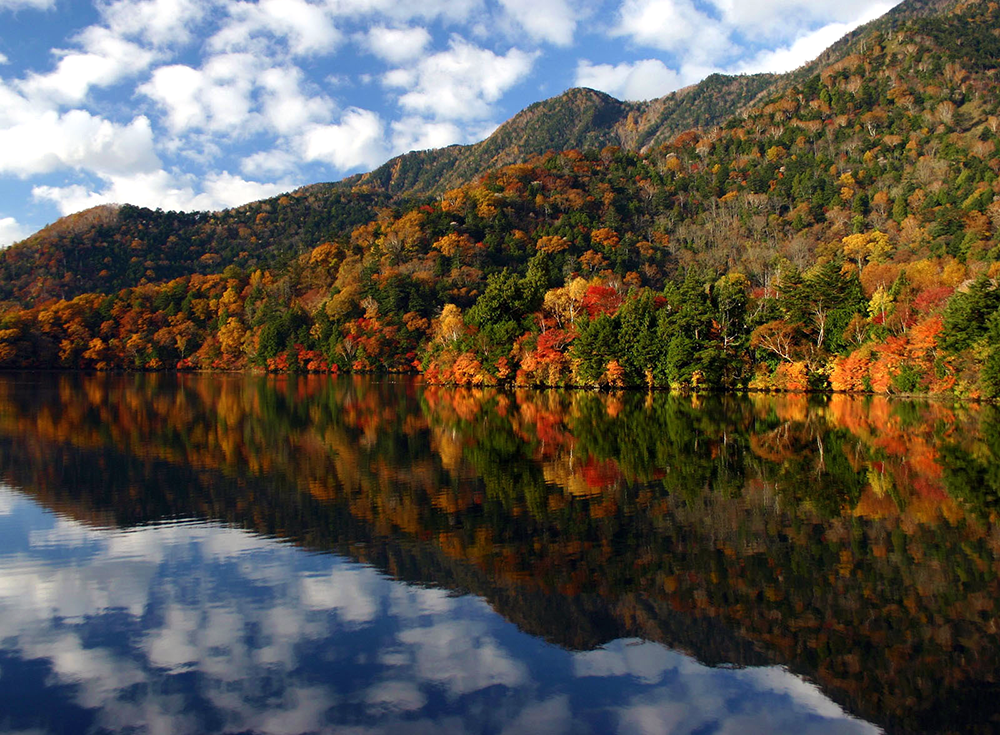 Lake Yunoko
About six km northwest of Lake Chuzenji, in Oku-Nikko, within Nikko National Park, is Lake Yunoko. The 3-km circumference Lake is surrounded by mountains on three sides and is replete with old growth forests. The lake water flows through the Senjohgahara Marshlands, before reaching the Ryuzo-no-taki Waterfall (dragon head waterfall), leading down into much larger Lake Chuzenji. It is a naturally beautiful spot lying off the usual tourist circuit. Here, the fall colors reflect off the water and morning fog provides a misty, mysterious aura.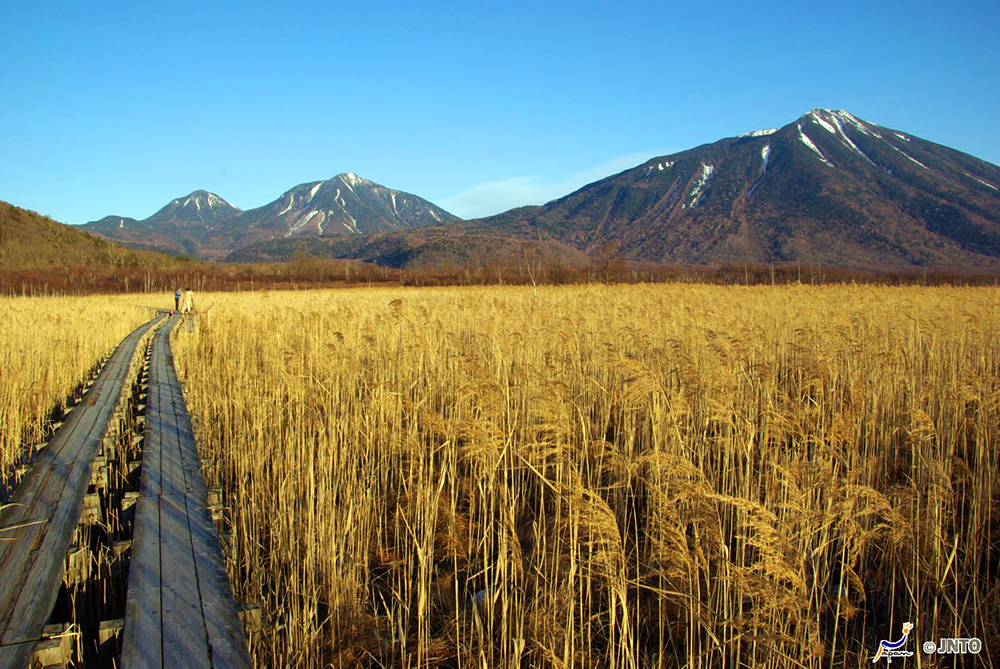 Senjogahara Marshland
At the northern lakeshore is Yumoto Onsen, featuring a complimentary foot spa known as Anyo-no-yu that is filled by the waters of the Oku-Nikko hot spring.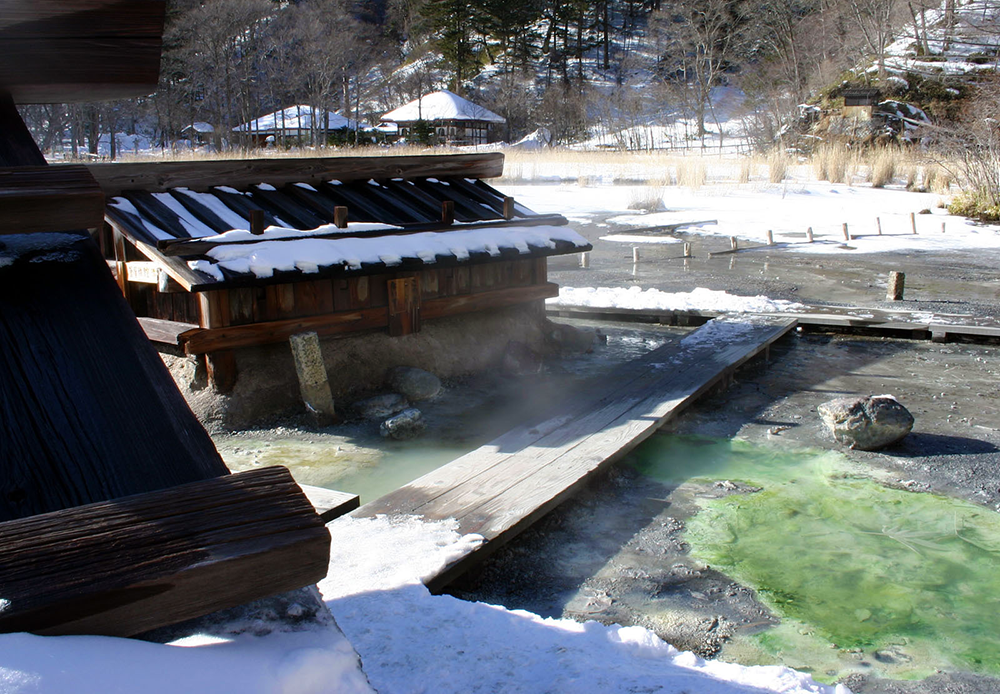 Yumoto is a small hot spring town in the back of Okunikko and part of Nikko National Park.
2. Lake Chuzenji – Peak Season: Mid-to-Late October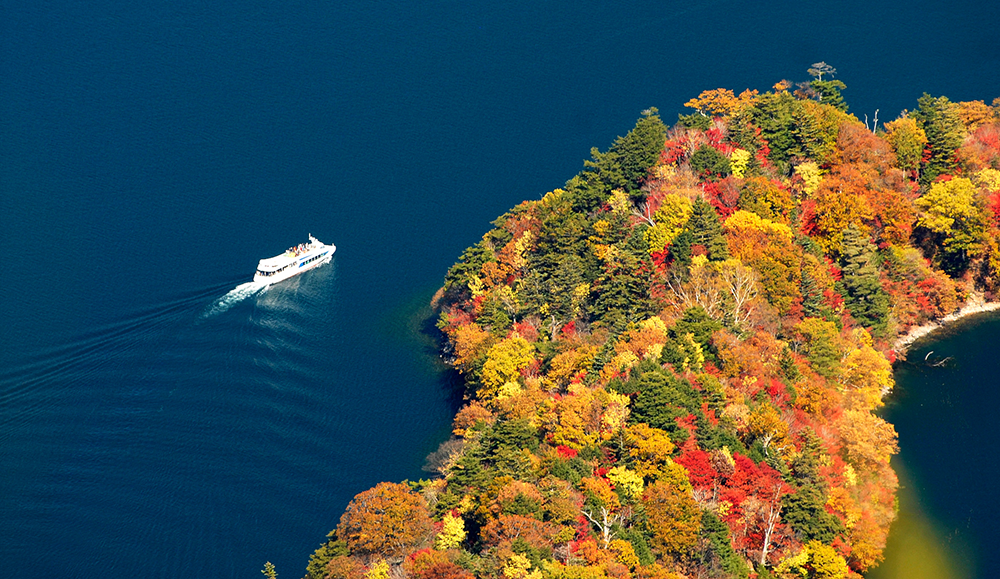 Breathe the crisp air and view the vibrant colors on one of several Lake Cruises
3. Irohazaka Winding Road, Akechidaira Plateau, and Akechidaira Ropeway – Peak season: Mid-October to early November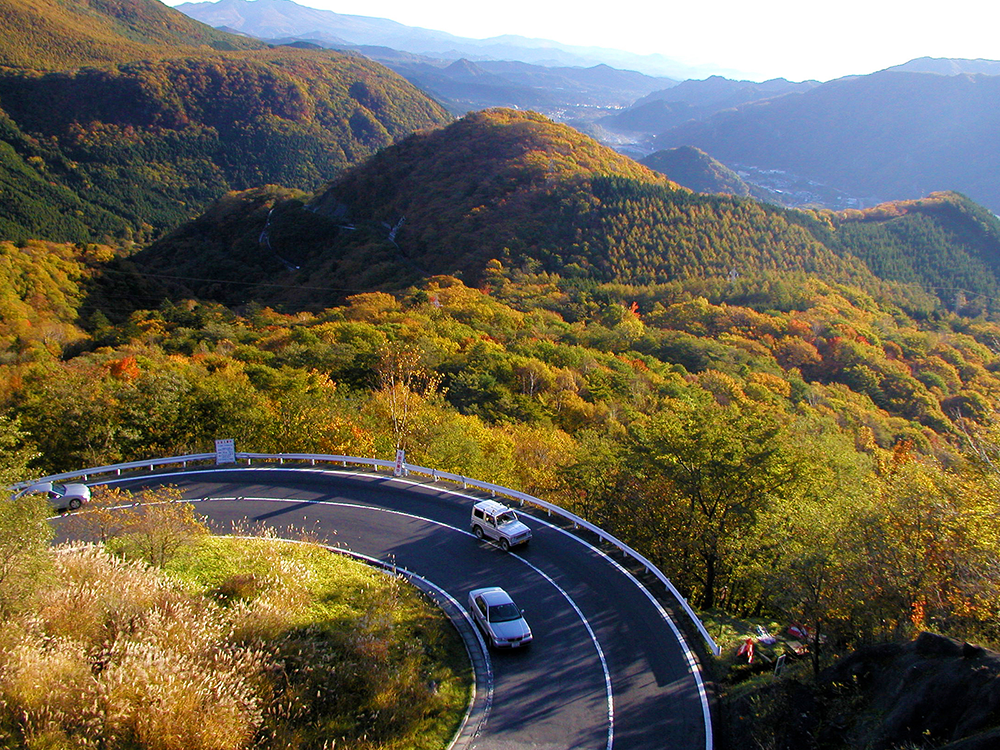 Irohazaka Winding Road
Exploring Oku-Nikko: What's NEW?
1. Cycle Sharing: Just this year, in 2018, the Nikko Natural Science Museum, which provides seasonal information and events related to nature in Nikko, began operating a Cycle Sharing program. The program makes it easy for visitors to rent bicycles to explore Oku-Nikko. This includes electrically-assisted bicycles, for those who may struggle under their own pedal power.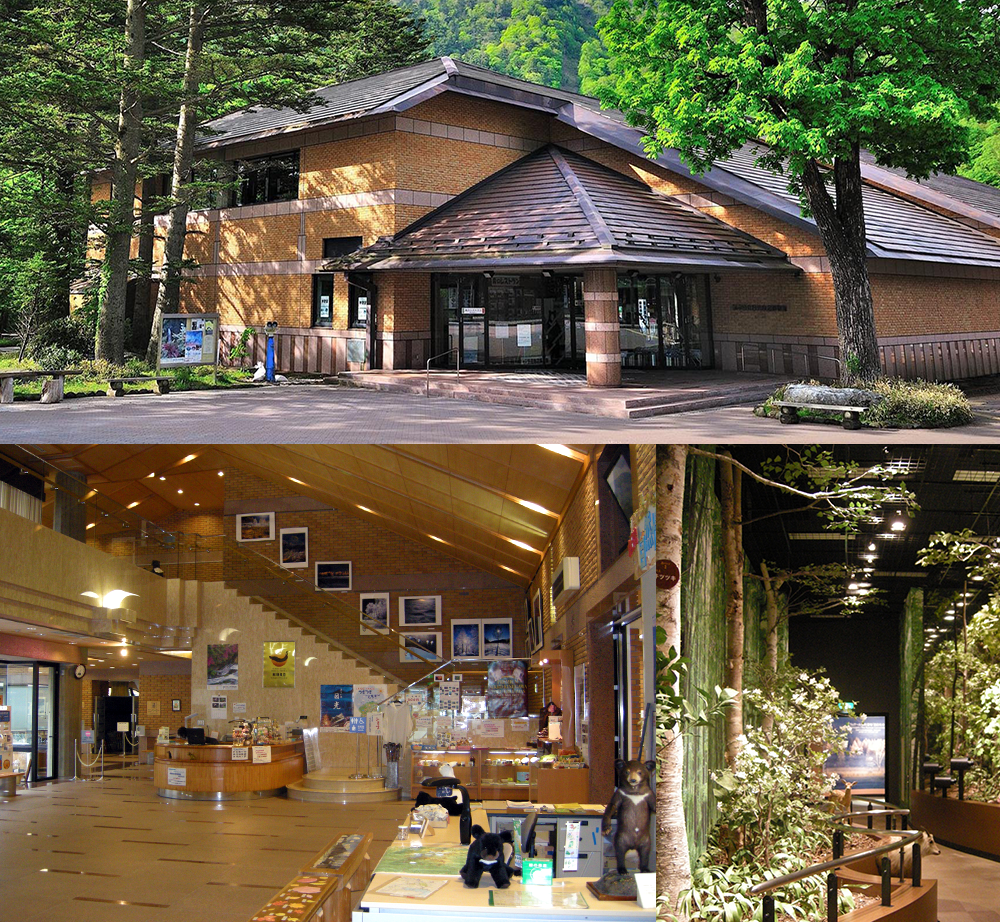 Nikko Natural Science Museum
2480-1 Chugushi, Nikko, Tochigi Prefecture 321-1661, Japan (G-MAP)
2. Nikko Pass for foreign visitors was upgraded on July 1, 2018. It now provides discounts on Lake Chuzenji cruises and the Akechidaira Ropeway (both mentioned above).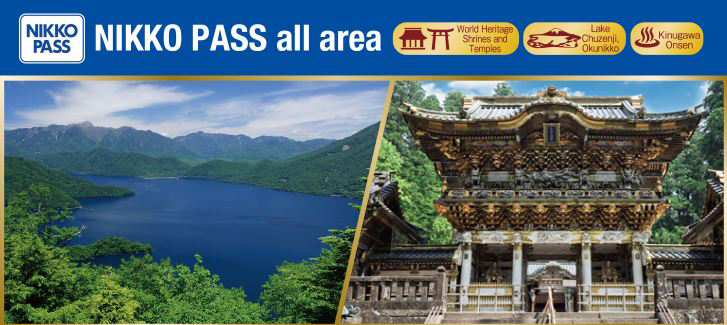 Nikko Pass
Where to Stay
The historic Chuzenji Kanaya Hotel, situated within a forest on the north shore of Lake Chuzenji, is designed in a log cabin style. It is famous for the stunning outdoor bath "Sora-Buro," ideal for enjoying either the daytime foliage the starlit night sky. What a place to relax with a morning stroll in the fresh, lake shore air.
Are you looking for other hotels or ryokans in Nikko area?