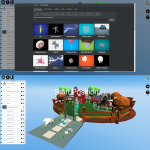 STYLY Has Integrated "Google Poly" API, Now Creators Can Access Thousands of 3D Models
Date: Feb 07, 2018
Source: Psychic VR Lab Inc.
TOKYO, Feb. 7, 2018 – Psychic VR Lab Inc. (Head office: Shinjuku-ku, Tokyo, Representative Director: Masahiro Yamaguchi) provides a VR creation and distribution service, "STYLY (https://suite.styly.cc)." A drag-and-drop, cloud and browser-based VR development service that requires no coding, it serves as a gateway for anyone with an imagination to develop VR content.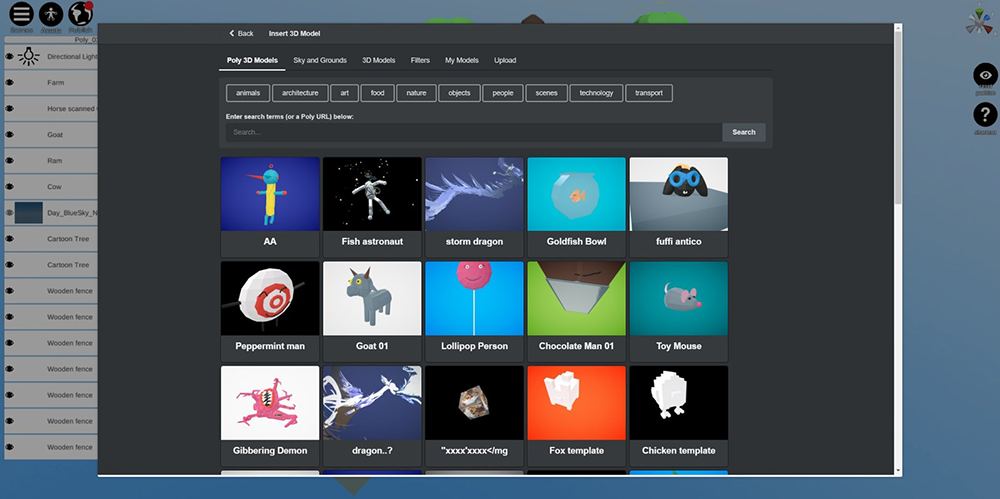 STYLY users can simply search by keyword or browse by category to find Google Poly 3D models. To insert the desired model into the VR scene, they can then click on the appropriate icon.

Up until now, there were already thousands of preset 3D models within STYLY and also a feature which allows users to upload 3D models from 10+ tools, including Blender, Maya, and Sketchup, in order to create their VR scenes. But thanks to this new "Google Poly" API, the amount of content that can be used has increased by thousands, and the scope with which users can explore their creativity in VR environments has thus expanded widely.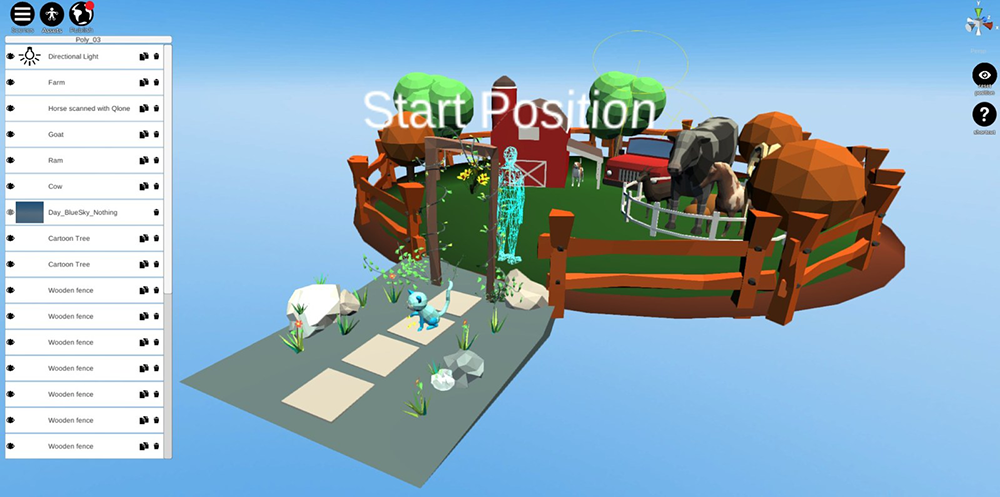 Rich VR content can be created within even just minutes in STYLY, thanks to the Google Poly API.

What is Google Poly?
"Google Poly" is a platform where people can share 3D models. With this library of assets, users can build VR scenes in other platforms, such as in Google's ARCore, Apple's ARKit, and now STYLY.
Before the API, users had to first download the 3D models from Google Poly and then upload them into STYLY. However, now that entire library can be accessed directly from within STYLY, saving the users time and energy and enabling them to create even richer content.
Official site: https://poly.google.com