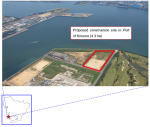 Construction to Begin on Biomass Power Plant in Handa, Aichi Prefecture
Date: Jul 14, 2014
Source: Sumitomo Corporation
Sumitomo Corporation (Chuo-ku, Tokyo; President & CEO: Kuniharu Nakamura), via Summit Energy Corporation (Chuo-ku, Tokyo; President: Daisuke Ohashi), a power producer and supplier wholly owned by Sumitomo Corporation, will begin construction of 75MW biomass power plant in the city of Handa in Aichi prefecture ("Handa Biomass Power Plant") as a new power supply source for Summit Energy's electric power retail business.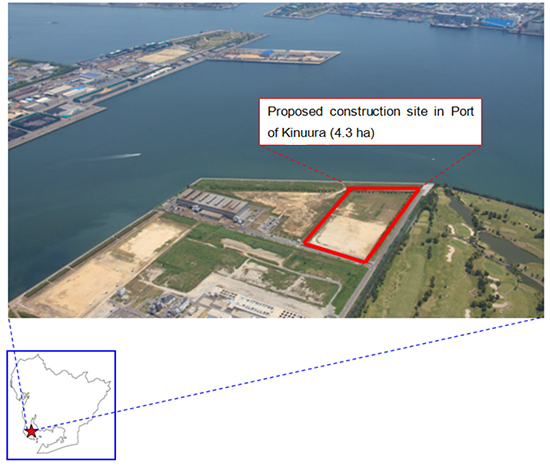 The Handa Biomass Power Plant will be constructed adjacent to the Port of Kinuura in Handa-city, and will be operated by Summit Handa Power Corporation, a company established in December 2012 and wholly owned by Summit Energy. The total project costs are expected to be about 20 billion yen. Construction work will start around August 2014 and put into commercial operation within FY2016. This 75MW biomass power plant will be Japan's largest pure-biomass-fired power plant. Biomass Fuel will be procured from domestic and abroad through Sumitomo Corporation's Materials & Supplies Division, which has a expertise in handling wood chips, PKS (Note 1), etc.
Among various renewable energies, biomass-fired power generation is categorized as base load power generation on 24 hours-operation and, as such, it will be able to meet the power demand of Summit Energy's quality customers and, following the full deregulation of electric power retail market for household use scheduled in FY2016. The Handa Biomass Power Plant will be Summit Energy's second biomass power plant, the first being Itoigawa Biomass Power Plant (50MW) that went into commercial operation in January 2005.
Sumitomo Corporation and Summit Energy intend to increase their power supply source focusing on renewable energy, making use of the Feed-In-Tariff mechanism in Japan enforced in July 2012. Already another project of new biomass power plant is under feasibility study in eastern Japan, and the two companies are moving ahead with or considering several solar and wind power projects. They will also be actively seeking out new customers in anticipation of the full deregulation of electric power retail market, and developing business to over 1500MW within the next five years. The Sumitomo Corporation Group is developing, building and operating wind power and solar power generation facilities both in Japan and across the world, and it will continue its contributions to environmental business in order to maintain and improve the global environment.
(Note 1) PKS = Palm Kernel Shell. With a continual supply available from plantations, PKS has garnered attention in recent years as a biomass fuel because of its high heating value