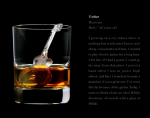 Suntory's Ice Sculptures Sink Abraham Lincoln in a Glass
Date: Apr 14, 2014
Source: Blouin Artinfo – by Robert Michael Poole
Suntory, Japan's premier Whisky brand know for its innovative advertising campaigns that often feature Hollywood stars, has this time utilized Abraham Lincoln and other American icons by creating 3D ice sculptures.

Developed by creative agencies TBWA and Hakuhodo, the new advertising campaign for "3D on the Rocks" features astronauts, mermaids and the Statue of Liberty.
Created using 3D printing, the miniature sculptures are a perfect fit for standard whisky tumblers, mixing the heritage of whisky with modern technology.
A video has also been released showcasing the mini-works of art, 15 of which include a Sphinx, a shark, a diamond ring and a Buddhist temple.
Continue reading »
---
Click photo to enlarge.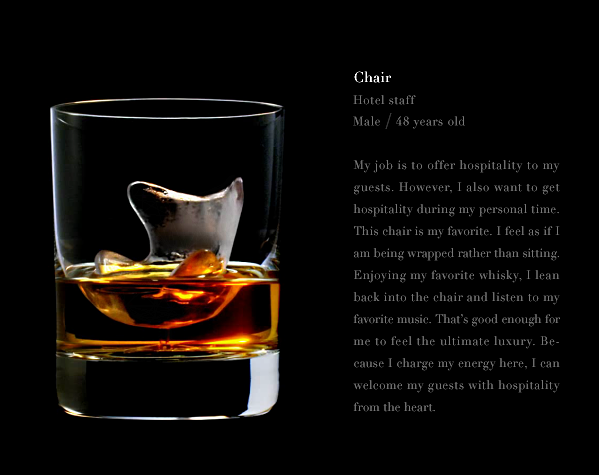 Chair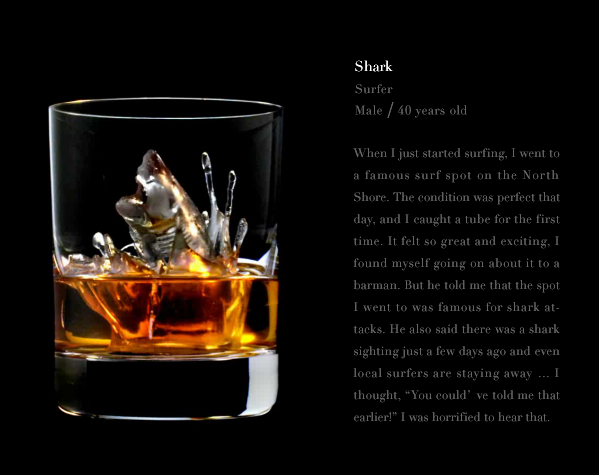 Shark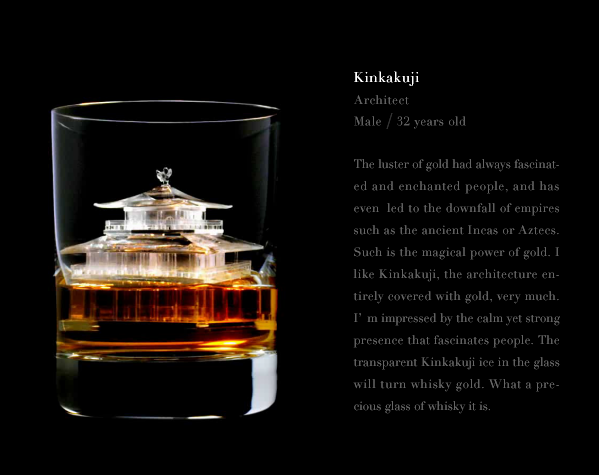 Kinkakuji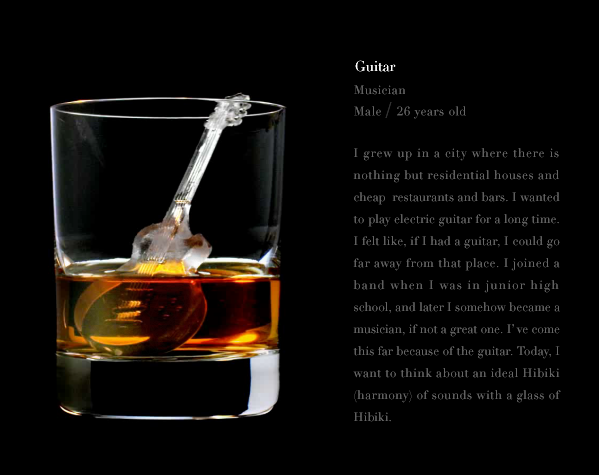 Guitar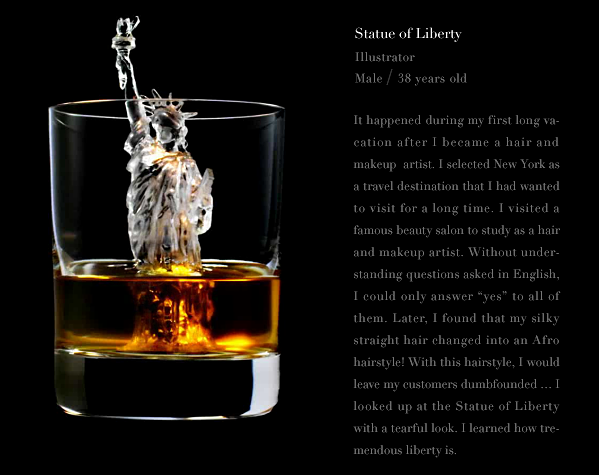 Statue of Liberty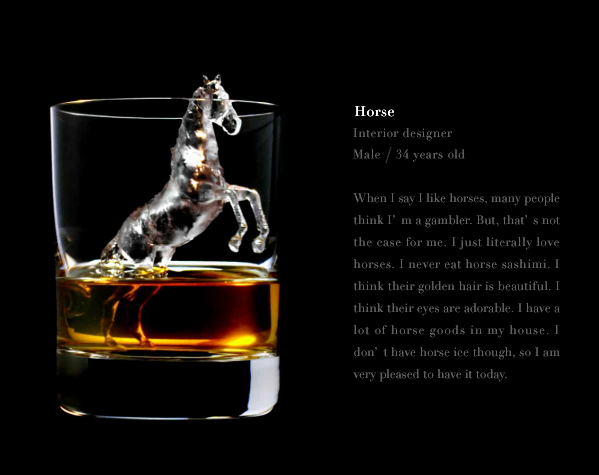 Horse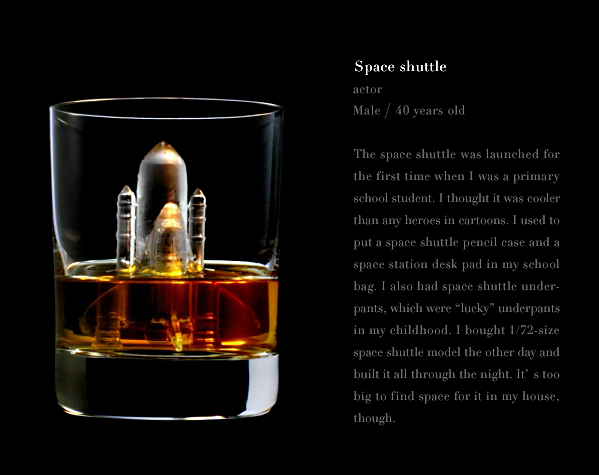 Space Shuttle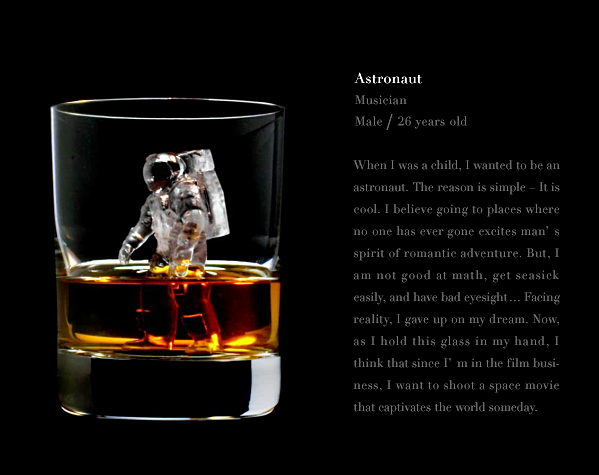 Astronaut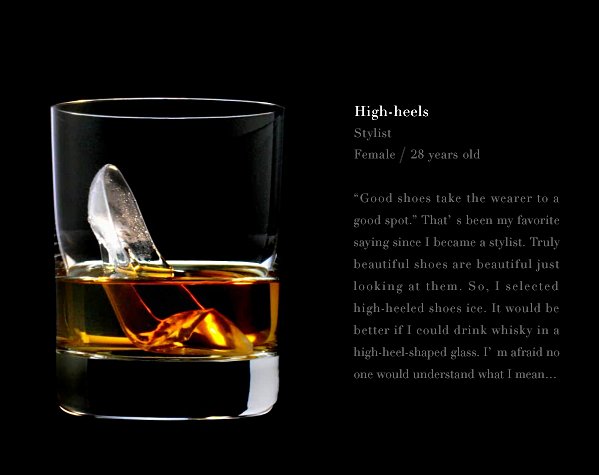 High Heels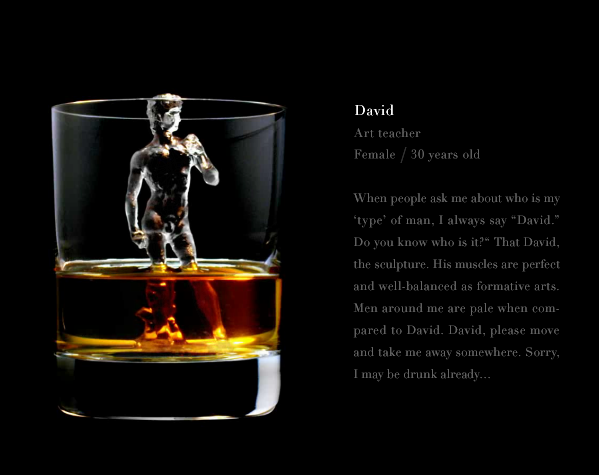 David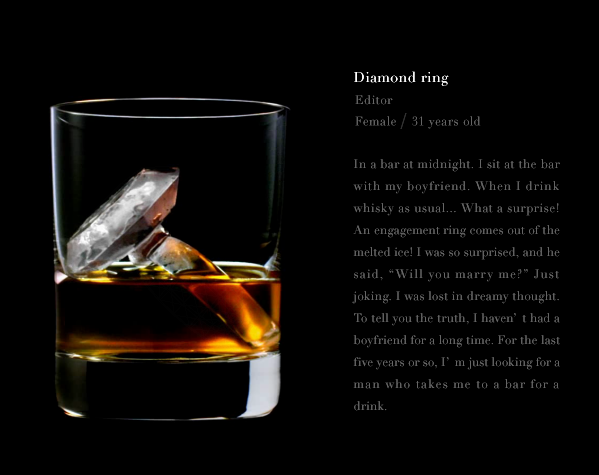 Diamond Ring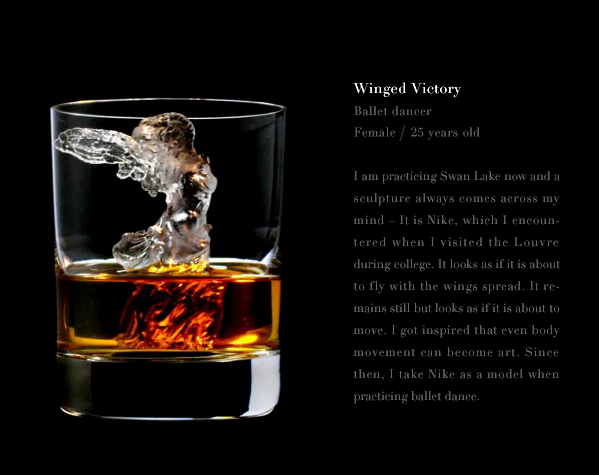 Winged Victory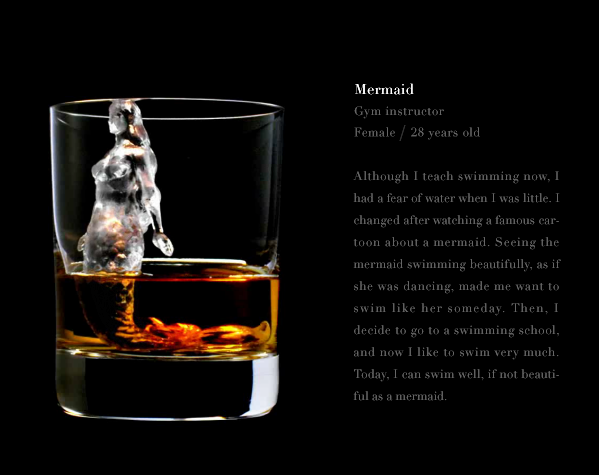 Mermaid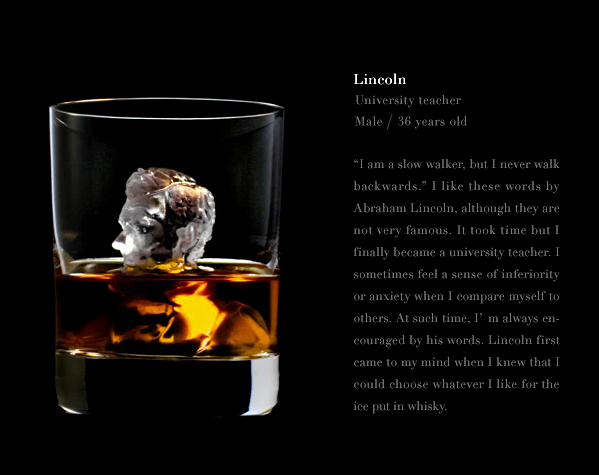 Abraham Lincoln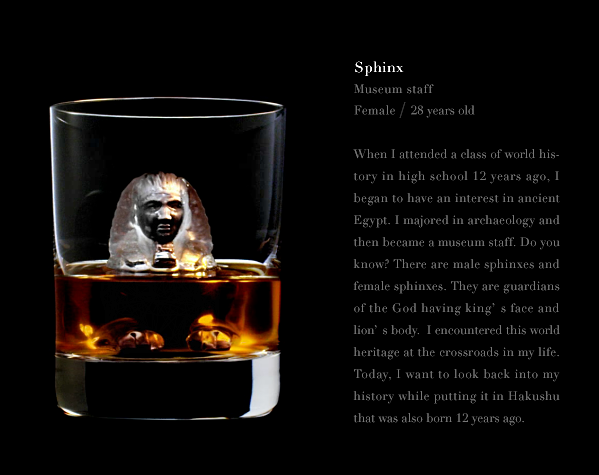 Sphinx
---
Suntory Whisky 3D on the Rocks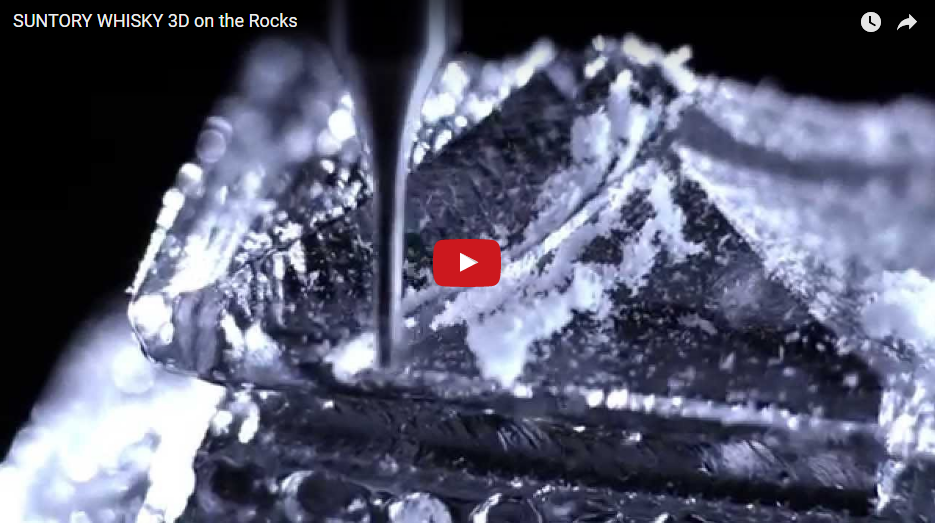 Suntory Whisky 3D on the Rocks