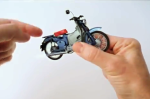 Honda: W+K's captivating new spot puts the brand's 65-year history in a single engineer's hands
Source: Sam Thielman
Full disclosure: I have a collection of Transformers toys that is way too large for a sane adult man to reasonably own. And this new Honda advertisement from Wieden + Kennedy in London makes the part of me that refuses to age very, very happy.

Especially the little ASIMO robot saying "Konnichiwa!" ("Good afternoon!") just before it runs away. Also, the notion that this guy has a little strip on both his arms that is presumably entirely free of hair from that one moment when the lawnmower escapes up one sleeve and down the other.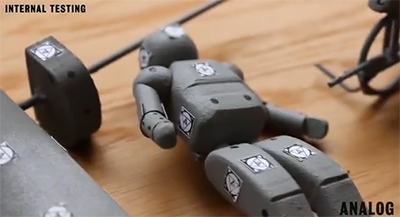 The spot is called "Hands," which makes plenty of sense, and it's also one of those great, semi-wordless pieces that plays well no matter what language you speak. Transforming motorcycles are wonderful in every country. As are transforming pieces of building hardware.
The two-minute spot celebrates the curious spirit that has made Honda the largest engine manufacturer and racing company in the world since its founding in 1948.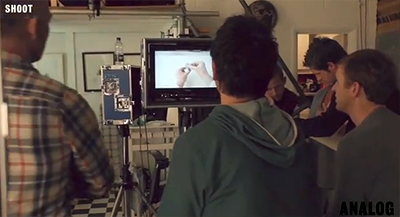 And there are certainly many Honda products on display—heritage products like the 2RC143 bike; current products like the 2013 Honda TT Legends Fireblade, the HB25 leafblower, the CR-­V and the Honwave T38 inflatable boat; innovative Honda technologieslike the 2015 NSX concept, the FCX Clarity car, which emits nothing but water, and of course ASIMO; as well as Honda's first production NSX from 1990, the road sports car Honda developed in collaboration with Ayrton Senna.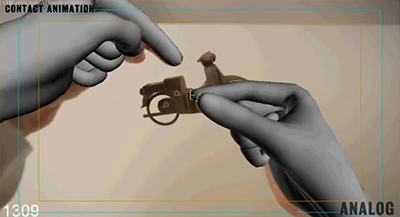 Directors Smith & Foulkes also pay homage to some of the brand's other marketing successes, notably the song "You Meet the Nicest People on a Honda" by—seriously now—The Hondells, a surf band from a bygone age, who also covered the Beach Boys' "Little Honda." The ad also opens and closes with a nod to W+K's legendary "Cog" spot.
Ads like this really do point up the improvement over the years in CGI—these little cars, motorcycles and sundry other Honda inventions look photorealistic even when they're clearly larger on the inside than the outside.
W+K says that these are "an engineer's hands," which would explain how he's able to make a little piece of metal do all that. But seriously, good job, guys.
For more details, click here.
---
Honda "Hands"

CGI VFX Making Of HD: "Hands" for Honda by – Analog

Credits & Description:
Advertising Agency: Wieden + Kennedy, London, UK
Executive Creative Directors: Tony Davidson, Kim Papworth
Creatives: Chris Lapham, Aaron McGurk
Producer: James Guy
Client services: Laura McGauran, Paulo Salomao
Production Company: Nexus
Directors: Smith & Foulkes
Executive Creative Director: Chris O Reilly
Producer: Tracey Cooper
Production Assistant: Fernanda Garcia Lopez
Director of Photography: Clive Norman
Editorial Company: Trim Editing
Editors: Paul Hardcastle and David Slade
VFX Company: Nexus Productions & Analog
Brief Explanation:
Honda "Hands" film celebrates the curiosity of Honda engineers, which has led to some of the most successful Honda innovations over the past 65 years.