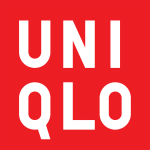 UNIQLO Launches in Vietnam in Fall 2019 – Recruitment to begin soon for first store in Ho Chi Minh City
Date: Aug 30, 2018
Source: Fast Retailing Co., Ltd.
UNIQLO, the Japanese global apparel retailer, today announces its launch in Vietnam, with plans to open its first store in Ho Chi Minh City during fall 2019, marking further growth for the brand in Southeast Asia region. UNIQLO will begin recruiting local talent as it prepares to open its store in one of the region's most exciting, high-growth economies.
"Our entry into Vietnam is an exciting milestone for everyone at UNIQLO. The Southeast Asia region has been an important driver of growth for us, and we are pleased and optimistic about our opportunity to be a part of such an exciting economy and retail market," said Tadashi Yanai, Chairman, President and CEO of Fast Retailing Co., Ltd., the parent company of UNIQLO. "We look forward to introducing UNIQLO and our high quality, affordable LifeWear apparel in Vietnam, and to making a positive contribution to the economy and communities where we operate."
LifeWear is the UNIQLO commitment to creating perfect clothing that meets the needs of everyone's daily lifestyles. High quality, functional, affordable and constantly evolving, LifeWear is available in a variety of colors and styles for people of all ages.
The first UNIQLO store will be located in Ho Chi Minh City, and the company will focus on establishing its presence and brand in this region before considering other areas. UNIQLO will introduce its UNIQLO Manager Candidate (UMC) program in Vietnam soon, as part of its market preparations.
More details regarding UNIQLO's first store in Vietnam will be announced at a later date.
Company Overview
Company Name:
UNIQLO VIETNAM CO., LTD.
Location:
Ho Chi Minh City, Vietnam
Representative:
Satoshi Hatase, Fast Retailing Group Senior Vice President
Ownership:
Wholly-Foreign Owned Joint Venture*:
FAST RETAILING (SINGAPORE) PTE., LTD. 75%
Mitsubishi Corporation 25%
*Pending company registration final approval