Company Name:

OSK Global Business Promotions

State/Prefecture:

Osaka Prefecture

City/Town/Village:

Osaka

Street:

2-5 Honmachibashi, Chuo-ku

Country:

Japan

Zip/Postal Code:

540-0029

Phone:

06-4792-8966

Contact:

info@oskbiz.com

Listed:

12/05/2016 1:54 am

Expires:

This ad has expired
Global Business Promotions is located in Osaka, Japan. The company specializes business matching service between global companies and Japanese companies to find perfect business partners. With 20-years of experience in inter-cultural business support, we are here to help you find a reliable Japanese business partners for your company.
​
Osaka is the second largest city in Japan, located 400 km west of Tokyo. It takes 2 hours by bullet train to Osaka from Tokyo.
Our Services:
​
Find perfect matching business partners in Japan
Help you support starting up your business in Japan
Help you create sales promotion materials (website in Japanese, pamphlets), sales strategies for the Japanese market
Support for exhibitions in Japan
Find Japanese machines, their parts for your business
Find Japanese food products and ship out to your country
Our Vision:
We are here to promote your business targeted exclusively at the Japanese market.
Our ultimate goal is to accelerate inter-cultural businesses.
We see many great products are still hidden in Japan as everything is conducted within the Japanese market and not translated or exposed in English. There are also numerous global companies that are looking for a reliable products and services.
​
We help to match businesses, help you set your office in Japan or promote your products to Japanese people.
Our Clients:
Our clients from food producers, machine makers to artists.
You can see their products and works from the each website links below.
If you find any company you are interested, please let us know. We will help you get connected with them.
​
Even if you cannot find any, but if you know what kind of business partners you are looking for, please let us know, we will try to find business partners through our connections for a success in the Japanese market.
Taste of Japan
Our food -related clients are all in this Taste of Japan website. Many of our clients produces Japanese traditional food to be distributed to overseas.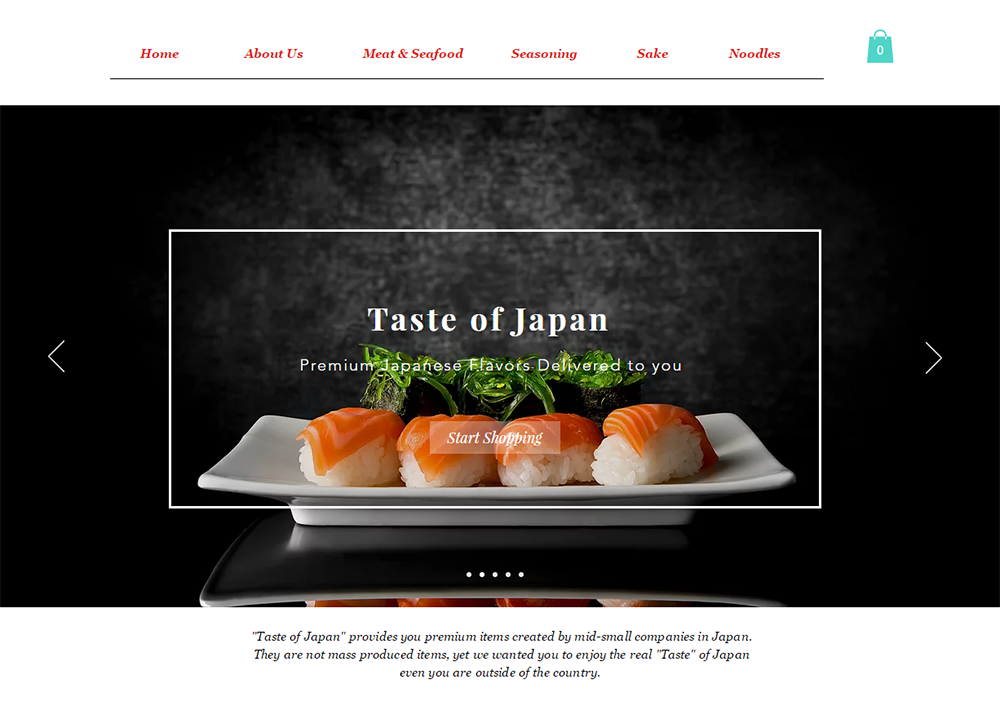 Taste of Japan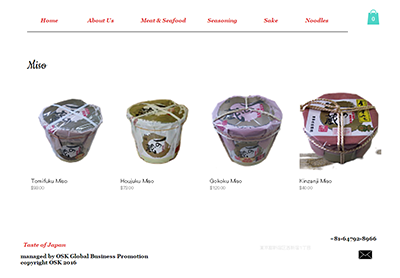 Seasoning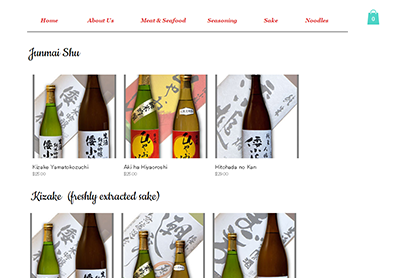 Sake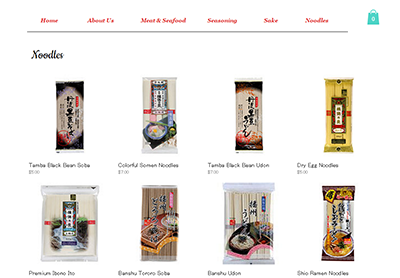 Noodles
---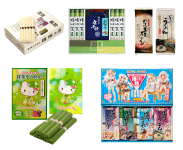 Traditional Japanese Dry Noodle(Somen, Udon, Soba, Ramen) since 1935 – Kanesu Seimen
Since its establishment in 1935, Kanesu Seimen has been manufacturing Somen(Japanese thin wheat noodle), Soba(Japanese buckwheat noodle), Udon(Japanese wheat noodle), and Chinese dried noodles(Ramen). Kanesu Seimen is one of major noodles maker in Japan, and they produce very unique products such as "Hello Kitty" matcha green tea soumen noodle and "Moe character" noodles.
Check out our main site
---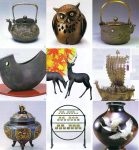 Takaoka Douki (Copperware) – Japanese Traditional Art Crafts
The characteristics of Takaoka Douki are free molding as well as intricate shaping, and graceful and smooth surface. Growing beauty through time and gently caressing the products day after day brings out an elegant sheen. Takaoka Douki provides pleasure as it ages gracefully with ownership. OSK Global Business Promotions is exporting the Takaoka Douki(Copperware) to overseas.
Check out our main site
---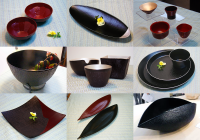 Kanshitsu (Lacquer, Urushi) – Japanese Traditional Tableware
Kanshitsu is one of the technique of the statue production in the Orient swelled with Japanese lacquer (Urushi) put on hemp cloth and heaped up the thing which kneaded a mixture of lacquer and wood flour, and to form an image. Kanshitsu ware is very right & beautiful and useful for daily life. In Japan, only few artists concentrate to keep this traditional technique.
Check out our main site
---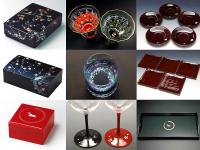 Takaoka Lacquerware – Japanese Traditional Tableware
Takaoka Lacqueware(高岡漆器) was first made in 1609 when Toshinaga Maeda, the second load of the Kaga Domain, built Takaoka Castle in Takaoka city. He ordered to make arms and armor, drawers, and low dining tables. After that new techniques such as tsuishu (堆朱) and tsuikoku (堆黒) were introduced by China. Also various techniques such as chokoku-nuri (彫刻塗), sabie (錆絵), raden (螺鈿), and zonsei (存星) which look solid using a variety of lacquer colors were produced, and those techniques developed Takaoka Lacquerware and made it famous.
Check out our main site
---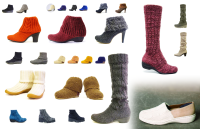 Seamless knit boots & fashion pumps – Japanese designer shoe brand
KEiKA is a designer shoe brand of Japan located in Kobe. They are manufacturing of original knitted boots and pumps, it is fashionable, washable, adjustable, and elegant. The commodity of "KEiKA" is introduced many times with a famous fashion magazine of Japan. It is a fashion item that it also wants everybody overseas to try by all means.
Check out our main site
---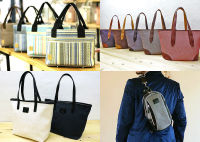 Matsuemonho – Strong & Fashionable Sail Canvas Bags
The founder of canvas production born in Harima, Takasago (Takasago-shi, Hyogo) in 1743 EDO era. Engaged in fishery from childhood, but was blessed with manufacturing and invention. Including "Matsuemon sail" the product raises various achievements in around Japan including the harbor construction and is the great man who was given family name of "KURAKU" meaning "to enjoy a laborer" and "to enjoy construction" from the Shogunate.
Check out our main site
Ad Reference ID: 16058413b44218f7