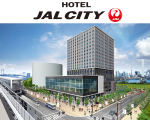 Hotel JAL City Tokyo Toyosu to Open in 2019
Will be located close to Tokyo's World-Famous Fish Market in Toyosu
Date: Oct 11, 2018
Source: Okura Nikko Hotel Management Co., Ltd.
TOKYO – Okura Nikko Hotel Management Co., Ltd., a subsidiary of Hotel Okura Co., Ltd., announced today that it will open the Hotel JAL City Tokyo Toyosu in 2019. The company has contracted with Daiwa House Industry Co., Ltd. for asset and project management services for the new property, which will be located in Tokyo's futuristic Toyosu district. The hotel will occupy the upper level of "D Tower Toyosu", a unique hybrid facility incorporating an athlete training center.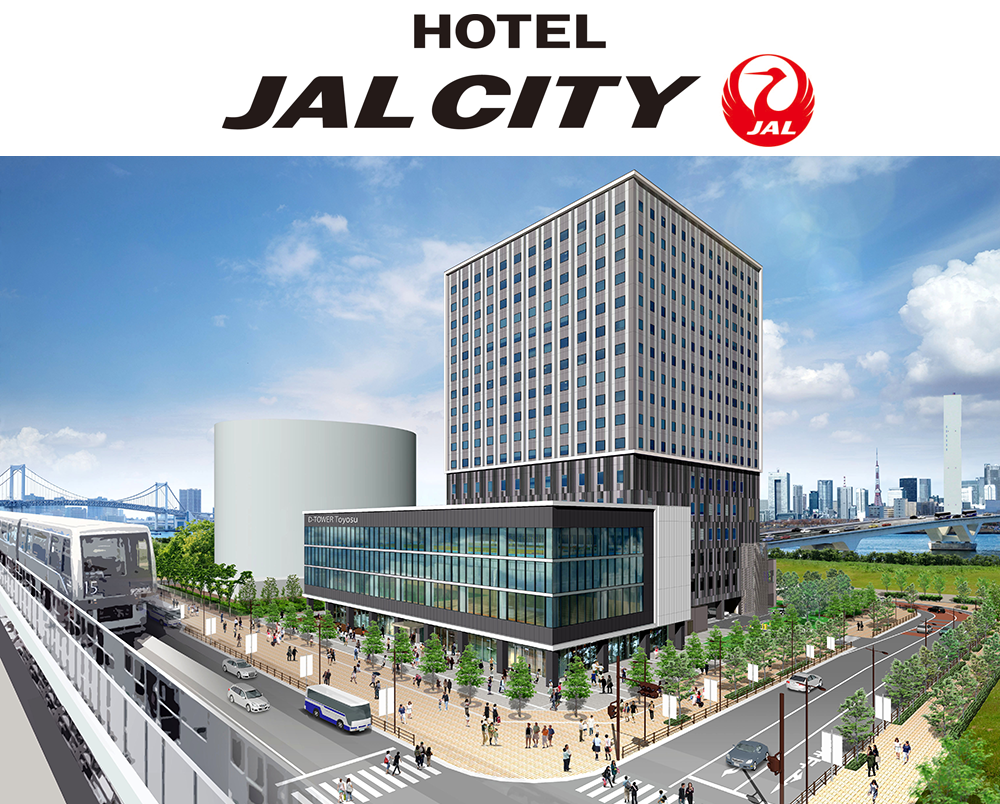 Rendition of Hotel JAL City Tokyo Toyosu
Marcel P. van Aelst, CEO, Okura Nikko Hotel Management Co., Ltd., commented, "Tokyo is attracting more and more attention from overseas visitors as we head towards 2020. We are pleased to be opening a new hotel in Toyosu, the location of Tokyo's world-famous former Tsukiji Fish Market, and the site of Olympic and Paralympic venues. We look forward to welcoming domestic and overseas visitors at what will be a new concept hotel, which we are confident will help to increase recognition of the new Hotel JAL City brand."
The new facility will occupy a total area of 27,500 square meters, with the main building reaching a height of 70 meters. Hotel JAL City Tokyo Toyosu will occupy the upper floors. An athlete training center will be constructed on the lower floors along with restaurants and retail stores. Since the new facility will be located between one of the Tokyo 2020 Athletes' Villages and many of the Olympic and Paralympic venues, it was designed in anticipation of a demand for sports facilities.
Toyosu is fast developing into a unique state-of-the-art urban district with new high-rise condominiums, ultra-modern offices and high-quality medical and educational facilities. Parks, leisure facilities and pedestrian walkways further enhance the quality of life in the area, which additionally boasts one of Japan's largest shopping malls and a children's theme park.
Complementing Toyosu's existing commercial facilities, the new Toyosu Market opens today, housing Tokyo's world-famous fish market, a major tourist attraction which previously operated in the Tsukiji area of the city.
Hotel JAL City Tokyo Toyosu will offer accommodation comprising 330 guest rooms ranging between 20 to 30 square meters in size, as well as all-day dining facilities.
The hotel aims to leverage technology to automate and enhance as many aspects of customer interaction as possible. Furthermore, all rooms will offer bathrooms featuring a separate washroom, ideal for families and for leisure use. Guest room designs will incorporate an organic motif imbuing them with a distinctly Japanese atmosphere.
The new hotel will be the third to operate under the new concept of Hotel JAL City, after Hotel JAL City Nagoya Nishiki and Hotel JAL City Sapporo Nakajima Park.
Hotel JAL City Tokyo Toyosu Facilities
Location: 6-4-1 Toyosu, Koto-ku, Tokyo 135-0061, Japan
Total Floor Space: 11,969㎡ (hotel area only)
Layout: Lobby on the 1st floor, guest rooms on the 6th to 16th floors
Number of Guest Rooms: 330
Restaurants & Bars: All day dining (for hotel guests and other residents)
Access: Shijo-mae station, New Transit Yurikamome line (2-minute walk)