About JAPAN PRODUCTS
Description
webmaster of japan-product.com
Posts /

Recent blog posts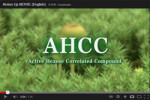 Amino Up Chemical's AHCC on Breast Cancer Chemotherapy Is Reported by The University of Tokyo
Date: February 05, 2013
AHCC will reduce side effects of chemotherapy and improve Breast Cancer Patients' Quality of Life
The research group of Satoru Iwase, MD., PhD. (Department of Palliative Medicine, The University of Tokyo Hospital) reports effects of AHCC, a food material manufactured by Amino Up Chemical, on breast cancer chemotherapy at ASPEN's Clinical Nutrition Week 2013 (Phoenix, AZ) on February 9-12, 2013.

Continue reading »
260 total views, 0 today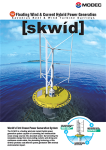 Floating wind and current hybrid power generation system
Date: 1 Jul 2013
Source: IDTechEx
Japanese company Mitsui Ocean Development & Engineering Company (MODEC), has developed the SKWID, a floating wind and current hybrid power generation system capable of converting two inexhaustible ocean energy sources into abundant power.

Continue reading »
160 total views, 0 today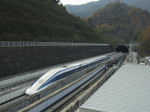 Japan tests 310mph bullet train
Japan's "floating" trains of the future, designed to travel at speeds of 311mph, have undergone their first test tracks.
Source: Telegraph – By Danielle Demetriou, Tokyo
1:08PM BST 04 Jun 2013
The new generation L0 Series trains, which employ the latest magnetic levitation technology instead of conventional wheels, will begin commercial services in 2027.


Continue reading »
340 total views, 0 today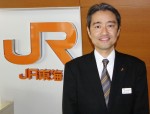 Central Japan Railway Co (JR Central)
Masahiro Nakayama, General Manager, International Dept
Date: May, 27, 2013
Source: JAPANTODAY – By Chris Betros
One of Japan's best-known icons would have to be its bullet trains or shinkansen which are a marvel of technological achievement. Central Japan Railway Co, better known as JR Tokai or JR Central, operates the Tokaido Shinkansen. Its high-speed rail technology is in demand overseas.


Continue reading »
373 total views, 0 today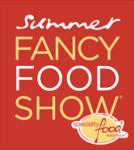 JETRO will exhibit at the Summer Fancy Food Show 2013 on June 30, 2013
The Japan External Trade Organization (JETRO) will present the Japan Pavilion at the Summer Fancy Food Show 2013 in New York City from June 30 – July 2. We will feature respective vendors from Japan with their prideful high quality products and regional specialties. Products on display range from Yuzu products, green teas, artisanal pure sesame oils, Mentai caviar and more. They were meticulously chosen for their quality, rarity and health conscious products, some of which are making their international debut.


Continue reading »
308 total views, 0 today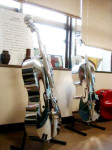 Amazing Magnesium Violin and Aluminum Cello! They are made with the same technique employed to make nose sections for Shinkansen bullet trains
Source: Web Japan
Yamashita Kogyosho is responsible for manufacturing the nose sections of Japan's Shinkansen bullet trains (the "faces" of the trains). These streamlined noses are produced by craftsmen hammering aluminum sheets using a technique called "Uchidashi Bankin." With this time-honored technique they create delicately curved surfaces by hammering carefully selected areas of the sheets very precisely by hand, carefully controlling the strength of each blow.

Continue reading »
522 total views, 0 today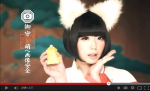 ADFEST 2013 Winers: Film Craft Lotus Bronse "Omamory"
Released: April 2013
Source: ADFEST
This is TV commercial of Norton Internet Security. It was created two years ago and it wins "Film Craft Lotus Bronze" of ADFEST 2013. If you don't understand Japanese language, you can customize the captions to your home language.


Continue reading »
321 total views, 0 today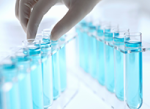 How big is the biotech industry in Japan?
Source: JETRO: BIO2013
The biotechnology industry occupies an important position in 21th century Japan. The industry was valued at 2.75 trillion yen (appox. $ 34.5 billion USD) in 2012.
The current of open innovation promotes the growth and activities of Japanese biotechnology companies (currently over 500) and the growth of their licensing out of contracts.
The competitiveness of the Japanese biotechnology industry is largely underpinned by the country's high share of biotechnology patents filed under PCT and the high amount of biotechnology R&D expenditures in the business sector.


Continue reading »
722 total views, 0 today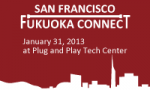 Silicon Valley Fukuoka Connect is a networking event designed to build connections among professionals in Silicon Valley and introduce exciting businesses and technologies from Fukuoka, Japan.
Speaker: Sean Nishikawa, CEO, Trial Retail Engineering Inc.
Sean will discuss an Android-based mobile solution for retail store employees that enables better labor efficiency and better communication. He will also discuss big data from a retail perspective, focusing on computing and analytics as enabled by SMART technology.


Continue reading »
561 total views, 0 today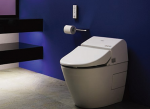 Japan high-tech toilet maker eyes global throne
Written by: Kyoko Hasegawa – Nov. 19, 2012
HONG KONG, Nov 19, 2012 (AFP) – They are found in more than two-thirds of Japanese households and visitors to the country have marvelled at their heated seats, posterior shower jets and odour-masking function.


Continue reading »
38 total views, 0 today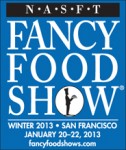 Winter Fancy Food Show 2013
Date: Sunday, January 20 – Tuesday, January 22, 2013
Venue:Moscone Center, San Francisco
It's a great honor for the Japan External Trade Organization (JETRO) to participate in the Winter Fancy Food Show 2013 presenting high quality Japanese food products. They are exhibiting a wide variety of excellent foods such as Japanese sake, tea, noodles, seasonings and more. Some are seen throughout Japan, while others are local specialties that reflect the resources and traditions of their region.


Continue reading »
297 total views, 0 today
Account Statistics
Live Listings: 0
Pending Listings: 0
Offline Listings: 0
Total Listings: 0